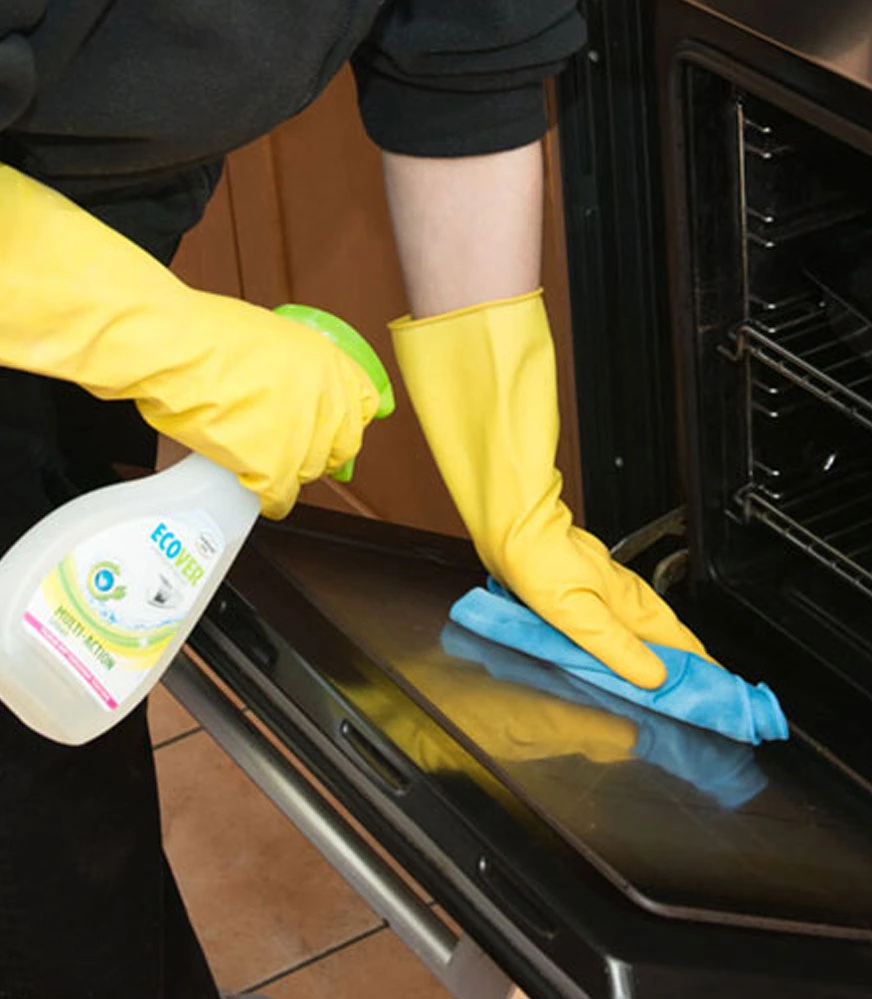 Oven Cleaning Services.
Our oven cleaning service uses specially developed equipment and cleaning products that ensure first class results every time. These include a custom built van mounted heated tank, where all removable parts of the oven are cleaned.
No caustic chemicals are used in the cleaning process. We only use biodegradable products, specifically developed for the process, that are 100% safe with no fumes or odours, and your oven is ready to use as soon as we finish.
At Cleaning Services Leeds our highly skilled technician will provide you with a professional domestic and commercial oven cleaning & valeting service that will leave your oven in as near showroom condition as possible all within around two/three hours.We also use an exclusive range of products to clean every aspect of your home from general everyday cleaning through to the full service your house deserves.
Our Oven Cleaning Services cover a wide range of areas throughout Leeds which includes Leeds, Bradford, Wakefield, Yorkshire and many more places. Local oven cleaning services available at an affordable price. Get an oven cleaner for your house now!
Get in touch by calling, requesting a quote or email us to find out the many ways in which our cleaning services could save you time and money.
Call us on 07964 184710
Email us at cleaningservicesleeds@outlook.com